Introduction
Thank you for visiting, my name is Carmen Vasquez of Chicago IL. I am a wise, free-spirited soul, with a girl next door demeanor, who is a highly seductive playmate with a sensuous appetite to please.
Standing 5'4", I am naturally petite and harness a sultry exotic mix of Argentine & Ecuadorian splendor. Though I am small in stature, visually and privately I pack a punch specifically aimed for the knockout, with long free flowing brunette hair and smooth tanned complexion encasing my deceptively devilish curves. Engaging in a soiree with me will afford you the opportunity to encounter rich conversation, laughter and fantasy-filled seduction.
Allow yourself to be enthralled by my beautiful smile coupled with youthful exuberance. You will encounter an elite level of class, beauty and a fashion sense that tends to draw positive yet subtle attention and affection wherever I go. I carry myself in the utmost proper manner suitable for any event or outing and my personality is truly uninhibited affording me the gift of smile and laughter while enjoying life. Warning, my laugh and enthusiasm are infectious so be prepared to have an awesomely fun time!
I love indulging in the kink world. From the art of Bondassage/Elysium to duos, trios, group play, and I am also a Club Curiosity guide. Bondassage is a new and unique creation designed to pleasantly stretch your erotic boundaries to achieve a heightened level of pleasure. While Club Curiosity is an elite and exclusive event created to provide a safe space for seekers of many different erotic pleasures. Allow me to guide you to a world you never even knew existed...
In my recreational time I enjoy going out and indulging in life's adventures with you! My perfect date scenario ranges from going to sporting events, or slowing it down a bit with a sweet quiet romantic dinner. Chicago has so much to offer! We can visit one of the many museums and art institutes or we can take in one of the many awesome concerts or stage productions our theater district has to offer. I love to travel and have my passport ready for international adventures. Be it leisure or business I am a wonderful companion to have next to you during corporate events, outings or dinners.
As a medical professional and a current student of medicine, I'm constantly striving to excel and reach for greater heights in my career. Because of my occupation and studies, my availability varies. Advanced booking is always the best option however I always try to accommodate even the strictest of schedules. I am spurred by like-minded free-spirited individuals who also know how to spoil a lady. Gentlemen who conduct themselves in a respectable manner at all times and possess impeccable hygiene are absolute winners in my book. I enjoy deep intimate conversations but I am also a sucker for laughter, adventure and fun times. Let's indulge and get to know each other more.
I would love to meet you soon!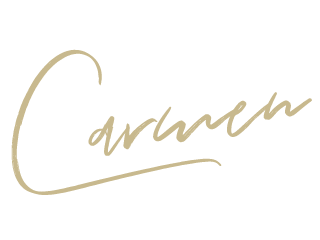 ---
STATS
Ethnicity: Argentine & Ecuadorian
Orientation: Bi - Men, women, couples and groups
Hair: Mid-back brunette & Curly (I straighten my hair in photos for discretion)
Eyes: Brown
Age: Mid 20's
5'4" and Curvy
Bra size 34 G
Dress Size 8
Shoe size 8.5